Provides overwatch and secures your sky!
The Evolution Eagle - a covert surveillance platform
The Evolution Eagle is developed based on military end user needs. A new and innovative way to provide overwatch. Inspired by nature!
The eagle shape silouette and flight patterns are providing a more covert footprint compared to other UAS platforms.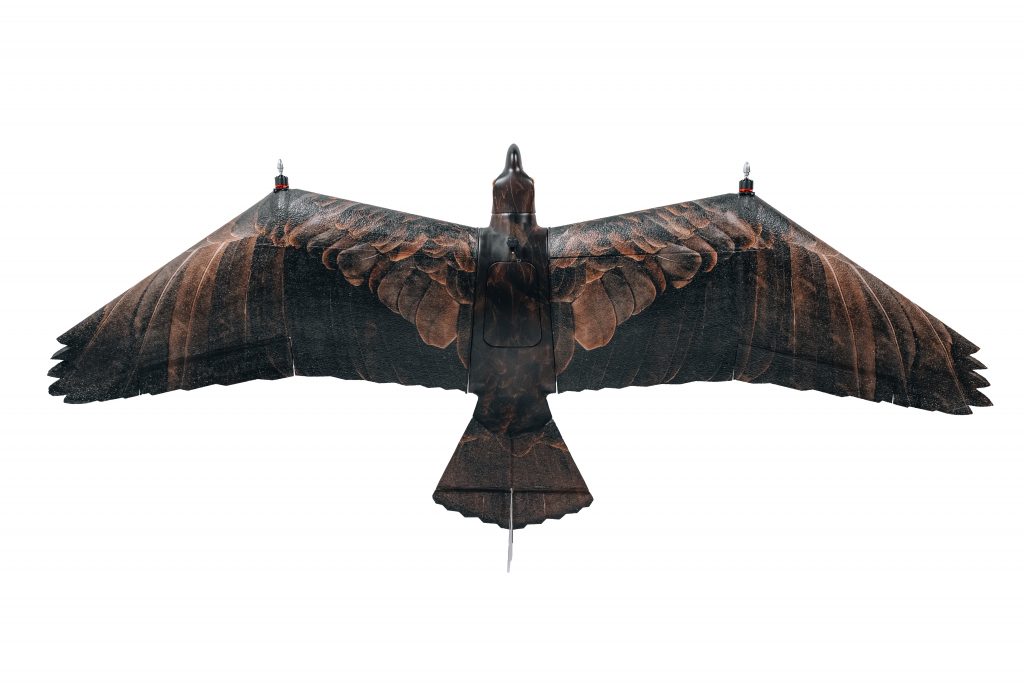 Eagle eye view (First Person View)
We are flying by First Person View (FPV). This provides a real time "Eagle eye" view of the Area Of Operations (AOR)
For different needs additional payloads can by added:
Daytime camera
Thermal Camera
C-UAS Kinetic interception
3D mapping
Portable carry case - 3 min assembly
The Evolution Eagle comes in a TSA approved carry case. Assembly time is 3 minutes.
By making the Evolution Eagle portable end users can easily travel with the Eagle and deploy within minutes!
Contact our team today to see how we can help you to secure your sky!
info(@)guardfromabove.com
The Evolution Eagle is developed and produced in Europe (The Netherlands). We are building our own parts and only import a small number of parts from abroad..