Guard From Above is the first company in the world to use Birds of Prey to intercept hostile drones.
Our specialized team of experts has over 30 years' experience in training Birds of Prey.
We have been researching drone related incidents and contra drone (C-UAS) solutions since 2013. We have been successfully working with the Dutch National Police on developing our C-UAS Bird of Prey solution to a Operational deployment countermeasure. We are situated at the WTC The Hague Business center, The Netherlands and are helping end users around the world on building their own C-UAS Bird of Prey capability.
In june 2023 we have launched our new product: The Evolution Eagle
After researching drone related incidents ever since 2013 where COTS UAS (Commercial Of The Shelf drones) were being used for bad our Founder Sjoerd Hoogendoorn started to look in to possible countermeasures to mitigate the possible threat of UAS. With a technical background he was looking at drones with nets, lasers, jamming, hacking but eventually came up with the idea to use the animal hunting instincts of Eagles to counter this new and growing threat: They are the masters of the sky!
Based on military end user feedback we have pivoted to a new solution. We joined forces with an industry specialist and build our new solution on the lessons learned from our past. This brings us to today, we have launched our new product, inspired by nature, build in Europe, based on military end user feedback!
The Evolution Eagle, a covert fixed wing UAS payload platform.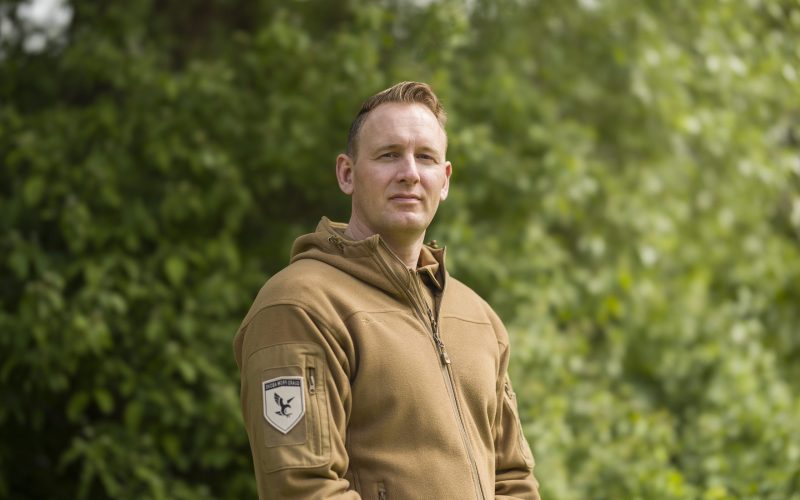 CEO | Founder | C-UAS Specialist
Working in the C-UAS industry since 2013. Entrepeneur with a strong background in projectmanagement and innovation.
Driven to make the world a safer place. Sjoerds way of working is cocreation with specialists and end users in order to achieve the best results.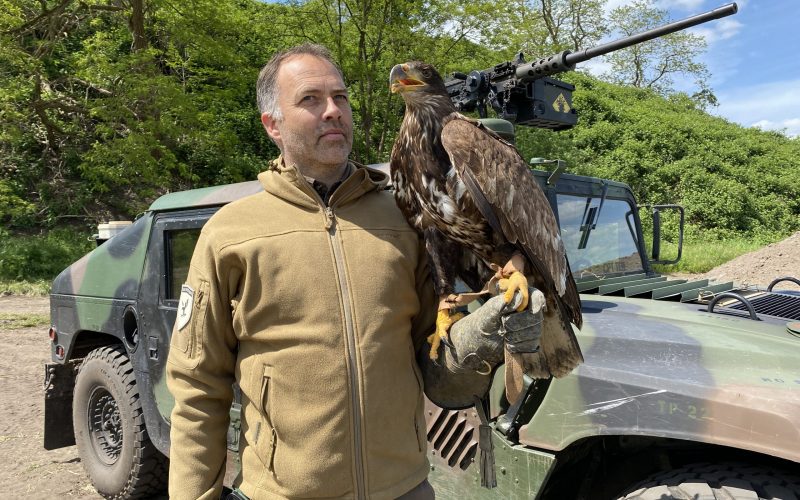 COO | Co-Founder | Bird Specialist
Over 30 years+ experience in training birds of prey. Known internationally as an expert, he is routinely asked to advice on training programs for birds of prey.
Ben has worked with birds since his youth and has turned that passion into his profession.
Mr. X has joined our team to help us to build our new product.
With over 40+ years experience developing and building birdshaped RC models an valuable addition to our team.
Military Force protection
Mr. Y is a former dutch military operator with over 40+ years in Force protection and (C)-UAS. Mr. Y has helped us to better understand the end user needs to tailor our new solution.
We have selected a team of trusted production partners in The Netherlands.
We have developed several production machines and production methods for this new product.